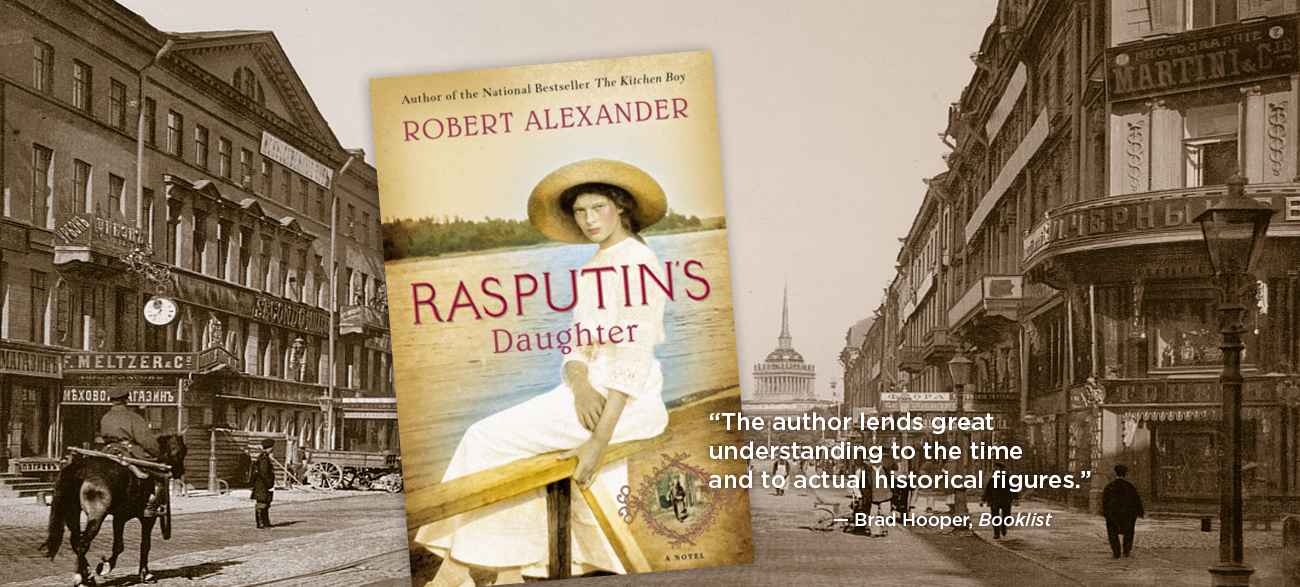 Advanced Praise for Rasputin's Daughter
"Employing the fast pace of a thriller and the ability to make a remote historical episode personal to the reader…"
— Booklist
________________________________
"The combination of Alexander's research and his rich characterizations produces an engaging historical fiction that offers
a Rasputin who is neither beast nor saint, but merely, compellingly human."
— Publishers Weekly
________________________________
"For readers who like their juicy scandals topped with a hearty dollop of history, Alexander serves up a satisfying portrait
of a court in its last throes of decadence and intrigue."
— The Washington Post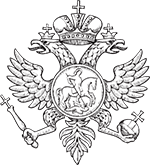 Synopsis
---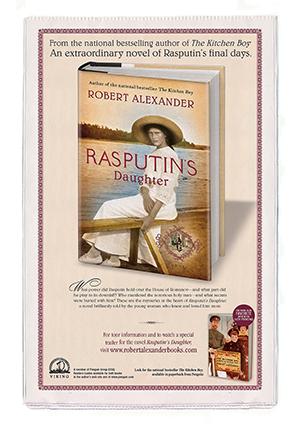 With the same riveting historical narrative that made The Kitchen Boy a national bestseller and a book club favorite, Robert Alexander returns to revolutionary Russia for the harrowing tale of the notorious Rasputin's final days as told by his bold daughter, Maria. With vast conspiracies mounting against her father, Maria must struggle with the discovery of Rasputin's true nature – his unbridled carnal appetites, mysterious relationship with the Empress, rumors of involvement in secret religious cults-to save her father from his murderers. Swept away in a plot much larger than the death of one man, Maria finds herself on the cusp of the Russian Revolution itself.
— Full-page ad from the New York Times
Reader's Guide
Whether you are in a book club,or just interested in learning more about The Kitchen Boy, the Reader's Guide is for you. It includes an interview with the author, Robert Alexander, and a list of questions designed to spark your discussions. Download the Reader's Guide here.
---
From the author of the national bestseller The Kitchen Boy comes a gripping
historical novel about imperial Russia's most notorious figure.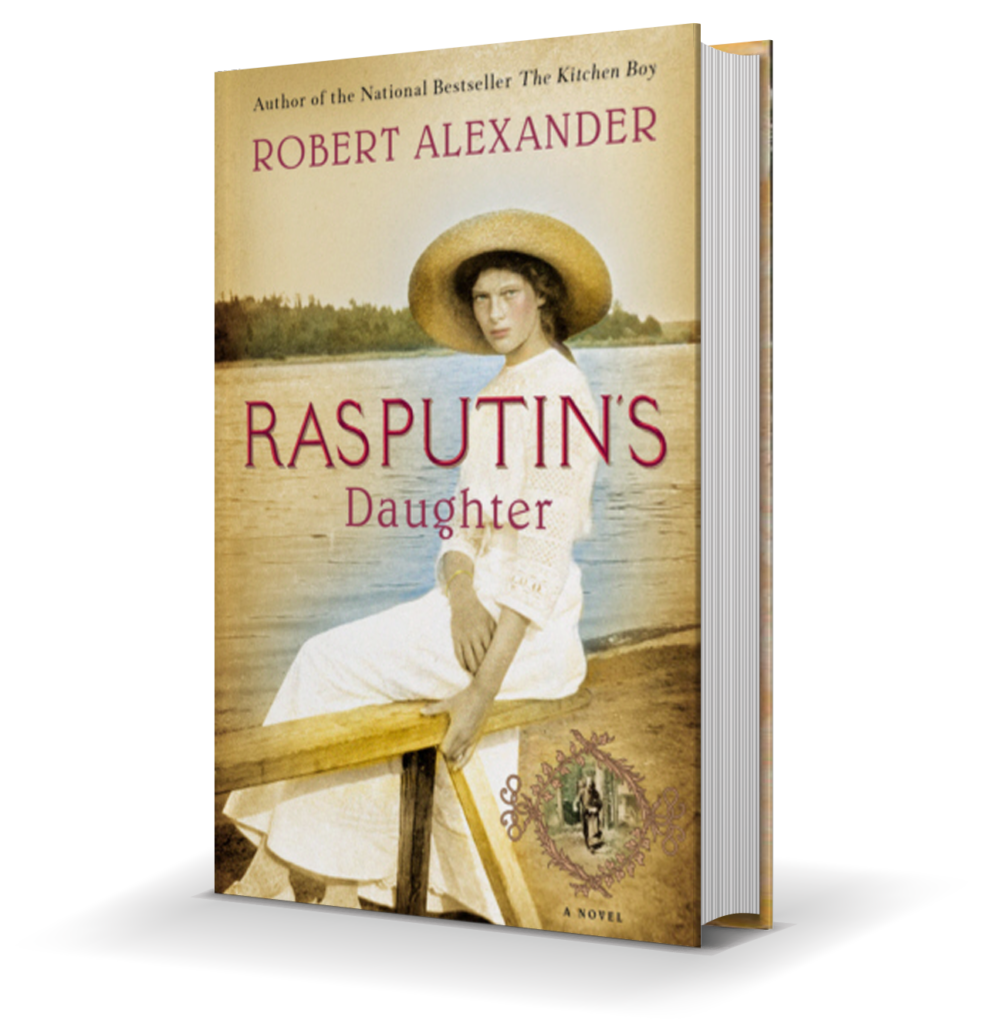 ---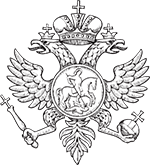 To read about Robert Alexander's interview with Tom Crann on MPR, click below.